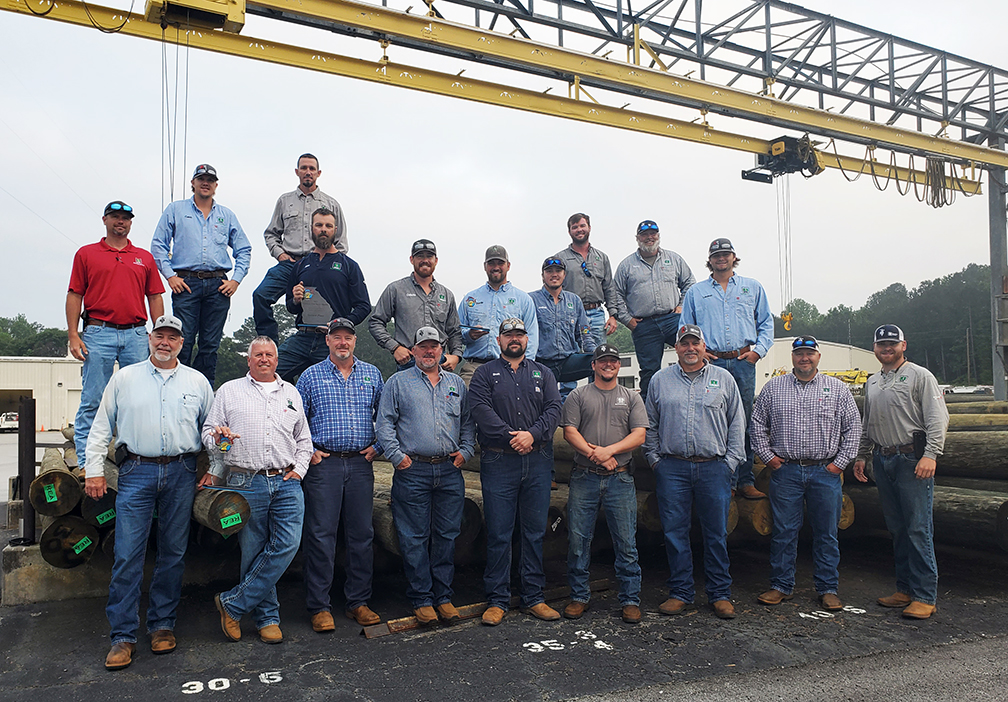 Snapping Shoals EMC's Lineman's Rodeo Team competed in the Georgia Lineman's Rodeo on May 6 and brought home several awards. The rodeo events mirror the challenges linemen face daily, including climbing poles, changing insulators, reconfiguring fiberglass arms and completing a simulated rescue of an injured co-worker, all while racing against the clock.
Don Ritchey, Terry Buffer and David Hawkins competed in the Senior Division and placed first. The team of Dakota Conner, Colby Chapman and Dustin Kerbow placed third in the Hurtman Rescue event. Caleb Nix, J.C. Bradshaw and Alex Hudson competed as a team and placed second in the Mystery Event, which was a switch change-out, while the team of Randy Nixon, Josh Monsrud and Cameron Leach placed third.
Lawson Beshears, Sawyer Hill, Brett McDevitt and Gage Harris competed in the Apprentice Division among 126 apprentices. Aaron Mauldin and Brandon Bramblett served as bucket operators for the rodeo.
Phil Phillips, Robert Whitener and Michael Johnson served as judges while Melvin Brake served as a coach. Bobby Fincher coordinated SSEMC's participation in the rodeo and serves on the statewide rodeo committee. Bruce Watts provided support for the team by preparing meals.
In addition to participation from our linemen and apprentices, Snapping Shoals EMC employees from various other departments also lent their support at the rodeo. Human Resources Specialist Terri Montgomery served as a scoring judge while Fleet Department employees Danny McClain and Jonathan Brown brought SSEMC's vintage truck and trailer to showcase at the rodeo.
The Lineman's Rodeo gives linemen an opportunity to demonstrate the skills that are necessary and essential to restore power in the electric utility business.  "The rodeo takes us back to the way linework was done years ago before modern equipment, tools and buckets made the job of building new lines and restoring power easier," said Don Ritchey, SSEMC's Senior Vice President of Line Services. "It gives our linemen the chance to do old-fashioned linework and helps us have more respect for the linemen who used to work that way," Ritchey said. "It's great to see so many of our linemen compete and do well. The competition reminds them how to work safely under pressure and to think on the fly."
Front row from left: Don Ritchey, Terry Buffer, David Hawkins, Melvin Brake, Brett McDevitt, Sawyer Hill, Robert Whitener, Bobby Fincher and Gage Harris. Back row from left: Michael Johnson, Caleb Nix, J.C. Bradshaw, Alex Hudson, Dakota Conner, Dustin Kerbow, Josh Monsrud, Cameron Leach, Randy Nixon and Lawson Beshears. Not pictured: Colby Chapman, Aaron Mauldin, Brandon Bramblett and Phil Phillips.